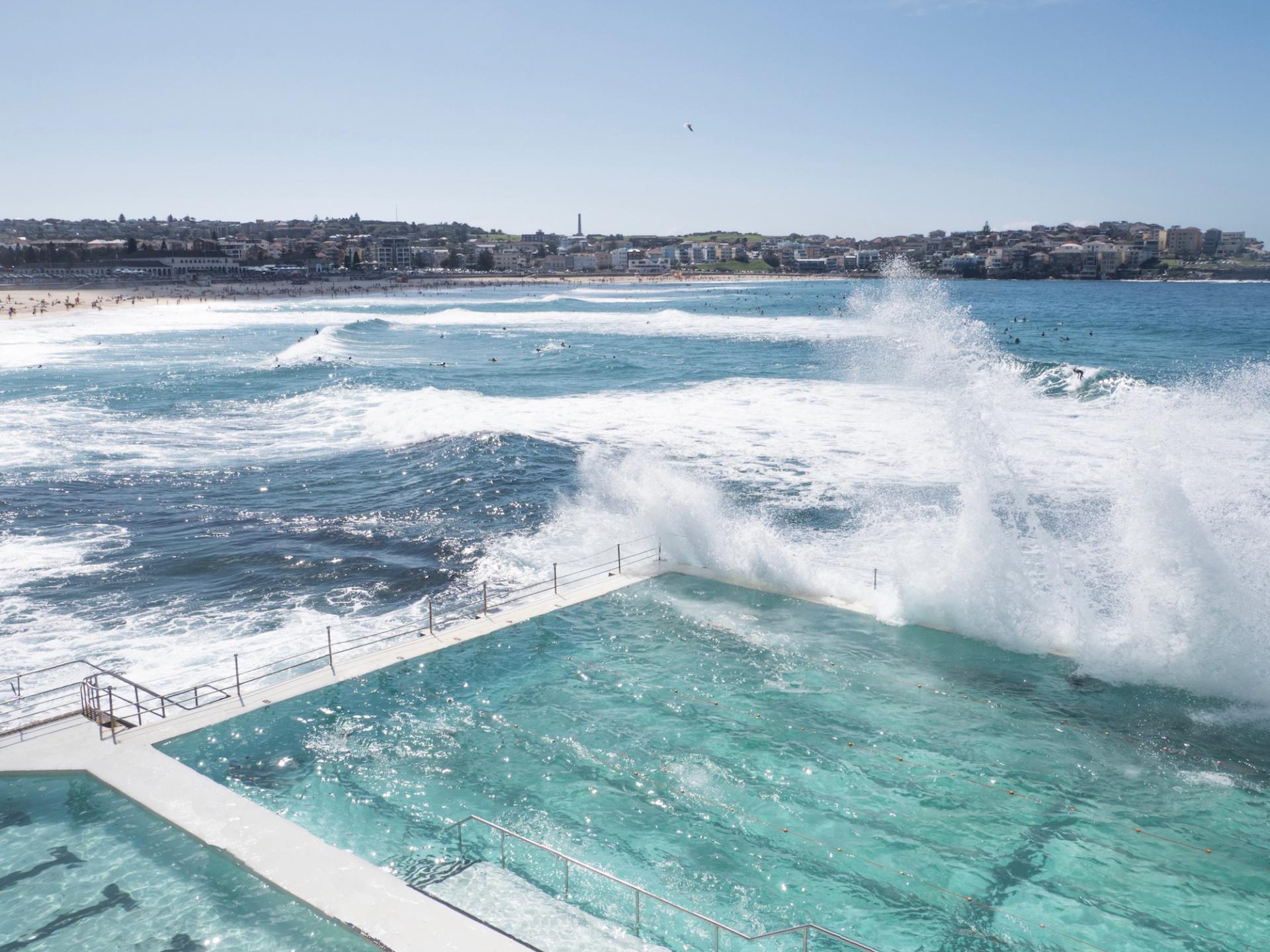 Hver gang jeg tænker på, at jeg bor i Sydney får jeg et sug i maven. Sydney er sammen med København, Barcelona, New York og Rio de Janeiro på listen over byer, jeg virkelig elsker, og jeg føler mig så priviligeret over at kunne kalde Sydney for min nye hjemby. Byen har så meget mere at byde på end de typiske turistmål, og som ny insider vil jeg guide til, hvad man skal se, hvor man skal bo, hvor man skal spise og hvor man skal shoppe i nogle af mine yndlingsområder.
I denne guide vil jeg fokusere på Bondi Beach. Det er ikke tilfældigt, at jeg starter med dette område, for det er nemlig her jeg bor, og jeg elsker det. Jeg drømte fra start om at bo ved Bondi, og det lever op til alle mine forventninger. Jeg nyder at være tæt på vandet, og der går ikke en dag, hvor jeg ikke bruger stranden på den ene eller anden måde. Bondi har dog meget mere at byde på end bare strand, hvilket jeg håber, at denne guide vil være med til at understrege.
—
Every time I think about that I live in Sydney I get a sinking feeling. Sydney is together with Copenhagen, Barcelona, New York and Rio de Janeiro on the list of cities I really love, and I feel so privileged to call Sydney my new home city. Sydney has so much more to offer than the typical touristy sights, and as a new insider I'll guide you about what to see, where to stay, where to eat and where to shop in some of my favorite areas of the city.
In this guide I'll focus on Bondi Beach. It's no coincidence that I start in this area because I live here, and I love it. From the beginning I wanted to live in Bondi, and it lives up to all my expectations. I enjoy being close to the sea, and there's not a single day where I'm not using the beach in one way or another. However, Bondi has so much more to offer than just the beach, which I hope this guide will help to emphasize.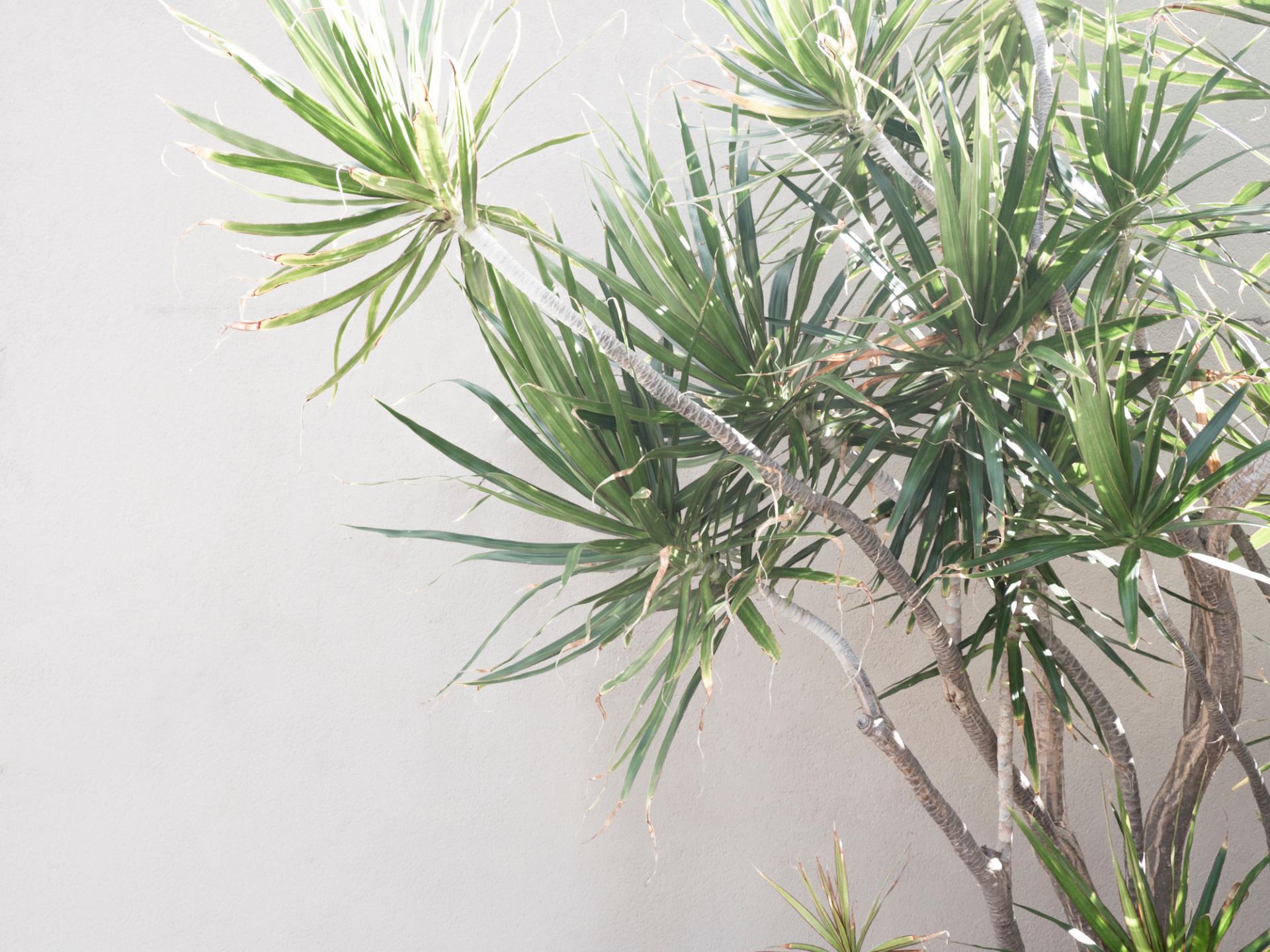 Stay:
Adina Apartment Hotel Bondi Beach* ($$$)                                                                                                                                                           69-73 Hall St, NSW 2026 (www)
Bondi Beach House* ($$)                                                                                                                                                                                           28 Sir Thomas Mitchell Rd, NSW 2026 (www)
Bondi Beachouse YHA ($)                                                                                                                                                                                       63 Fletcher St, NSW 2026 (www)
Hotel Bondi* ($$)                                                                                                                                                                                                         178 Campbell Pde, NSW 2026 (www)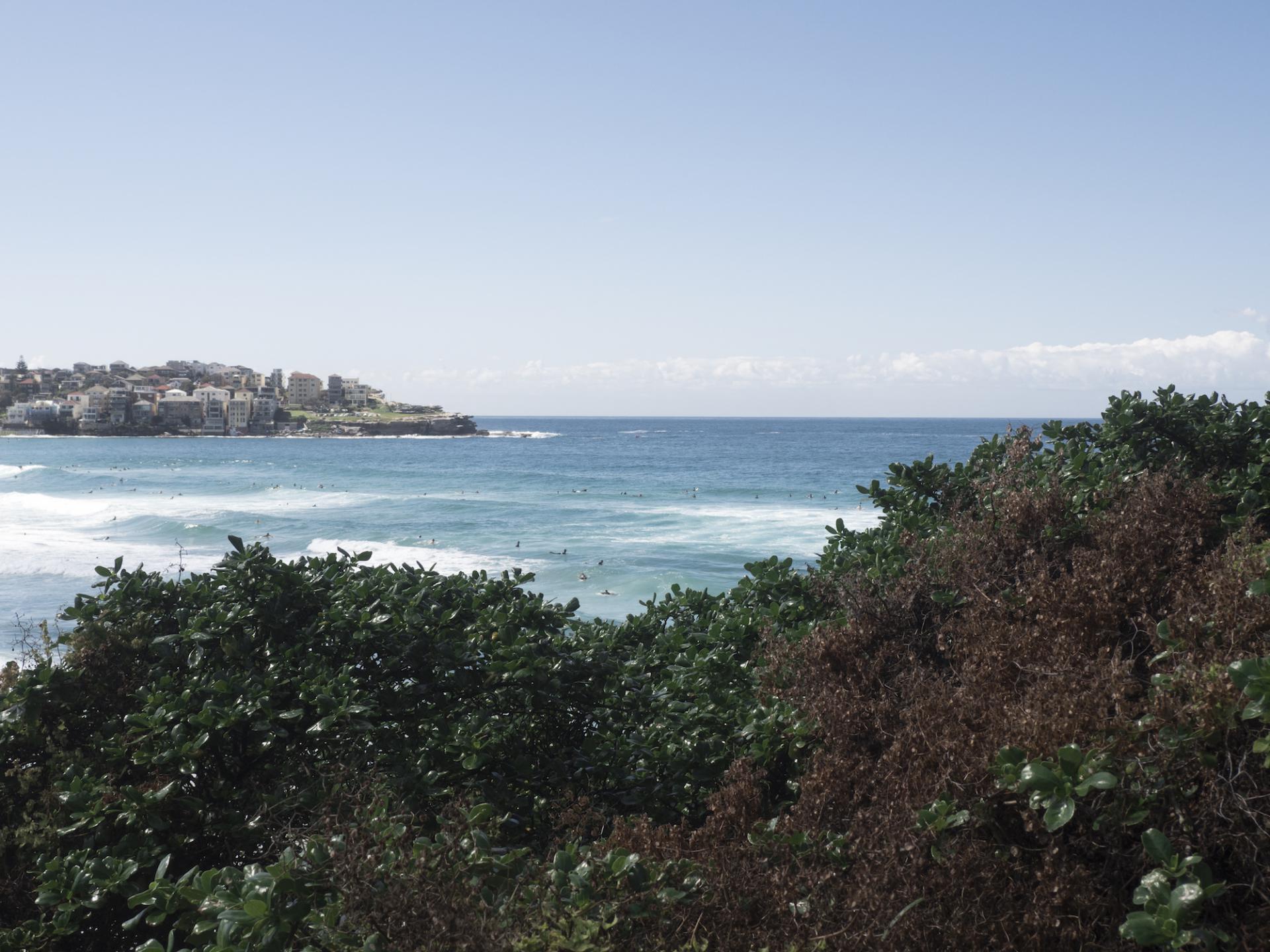 Eat & drink:
Berri Patch Bondi Beach (Café – $)                                                                                                                                                                         3B/34 Campbell Pde, NSW 2026
Bonditony's Burger Joint (Restaurant – $)                                                                                                                                                       1/144-148 Glenayr Ave, NSW 2026 (www)
Brown Sugar (Restaurant – $$)                                                                                                                                                                              106 Curlewis St, NSW 2026 (www)
Fishbowl Sashimi Bar (Restaurant – $)                                                                                                                                                                   180 Campbell Pde (Pacific), NSW 2026 (www)
Icebergs Dining Room & Bar* (Restaurant – $$$)                                                                                                                                                   1 Notts Ave, NSW 2026 (www)
Neighbourhood* (Bar & restaurant – $$)                                                                                                                                                             143 Curlewis St, NSW 2026 (www)
Sabbaba* (Street kitchen – $)                                                                                                                                                                                       82 Hall St, NSW 2026 (www)
Sonoma (Bakery – $)                                                                                                                                                                                               R10/178 Campbell Pde (via Gould St), NSW 2026 (www)
The Crossing (Bar & restaurant – $)                                                                                                                                                                         13 O'Brien St, NSW 2026 (www)
Trio (Café – $$)                                                                                                                                                                                                           56 Campbell Pde, NSW 2026 (www)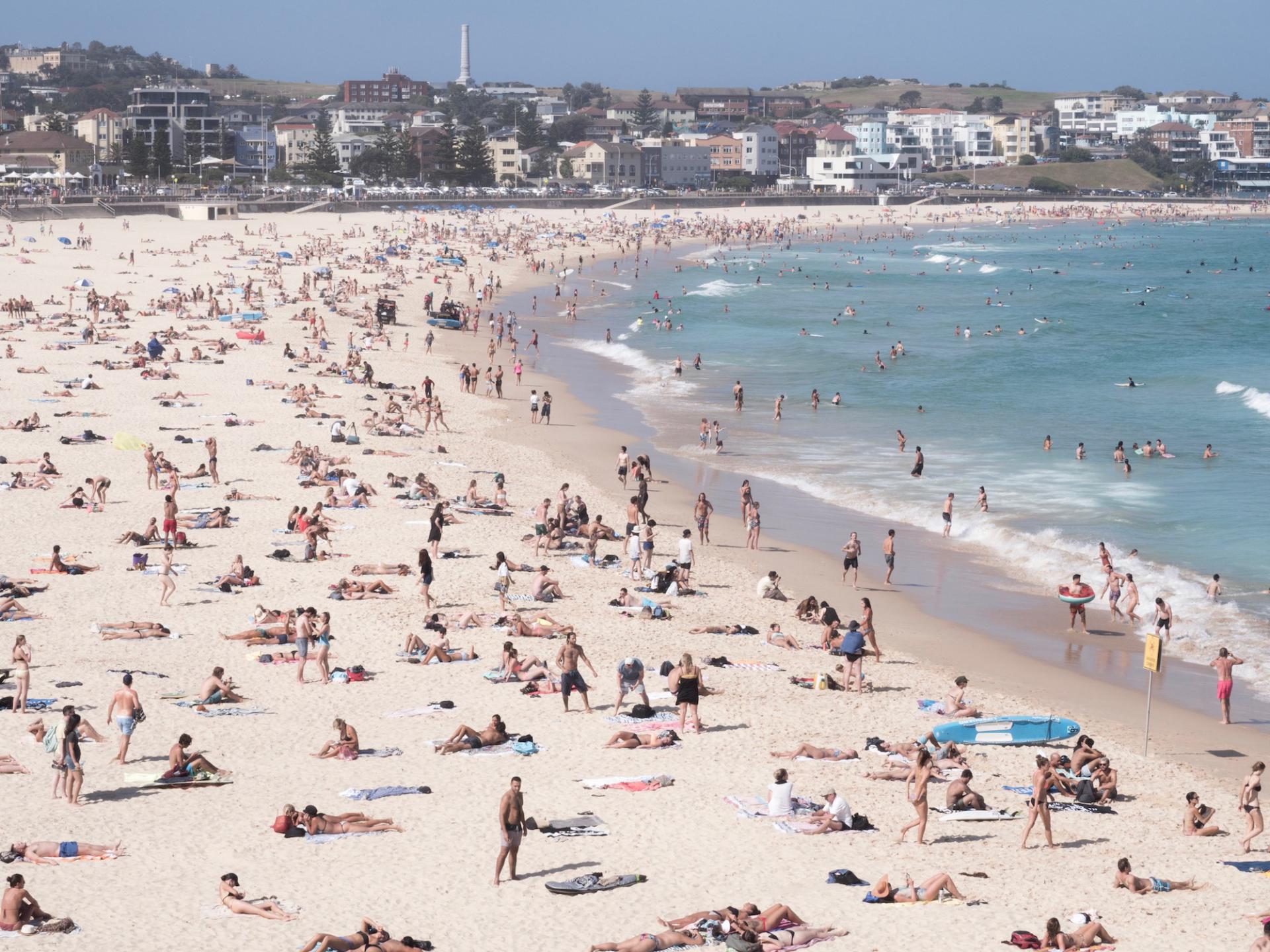 Do:
Book en surfleksion hos Let's Go Surfing / Book a surf lesson at Let's Go Surfing                                                                                         128 Ramsgate Ave, NSW 2026 (www)
Besøg Bondi Farmers Market eller Bondi Market i weekenden / Visit the Bondi Farmers Market or the Bondi Market during the weekend                                                                                                                                                                                                                 Bondi Beach Public School, Campbell Pde, NSW 2026 (www)
Gå den smukke Bondi to Coogee Coastal walk / Walk the beautiful Bondi to Coogee Coastal walk                                                         Bondi Beach, NSW 2026, Coogee Beach, NSW 2034 (www)
Se en film i Bondi Openair Cinema (i sommersæsonen) / Watch a movie at the Bondi Openair Cinema (in the summer season)           Dolphin Lawn at Bondi Beach, NSW 2026 (www)
Tag en svømmetur i Bondi Icebergs / Go for a swim in Bondi Icebergs                                                                                                               1 Notts Ave, NSW 2026 (www)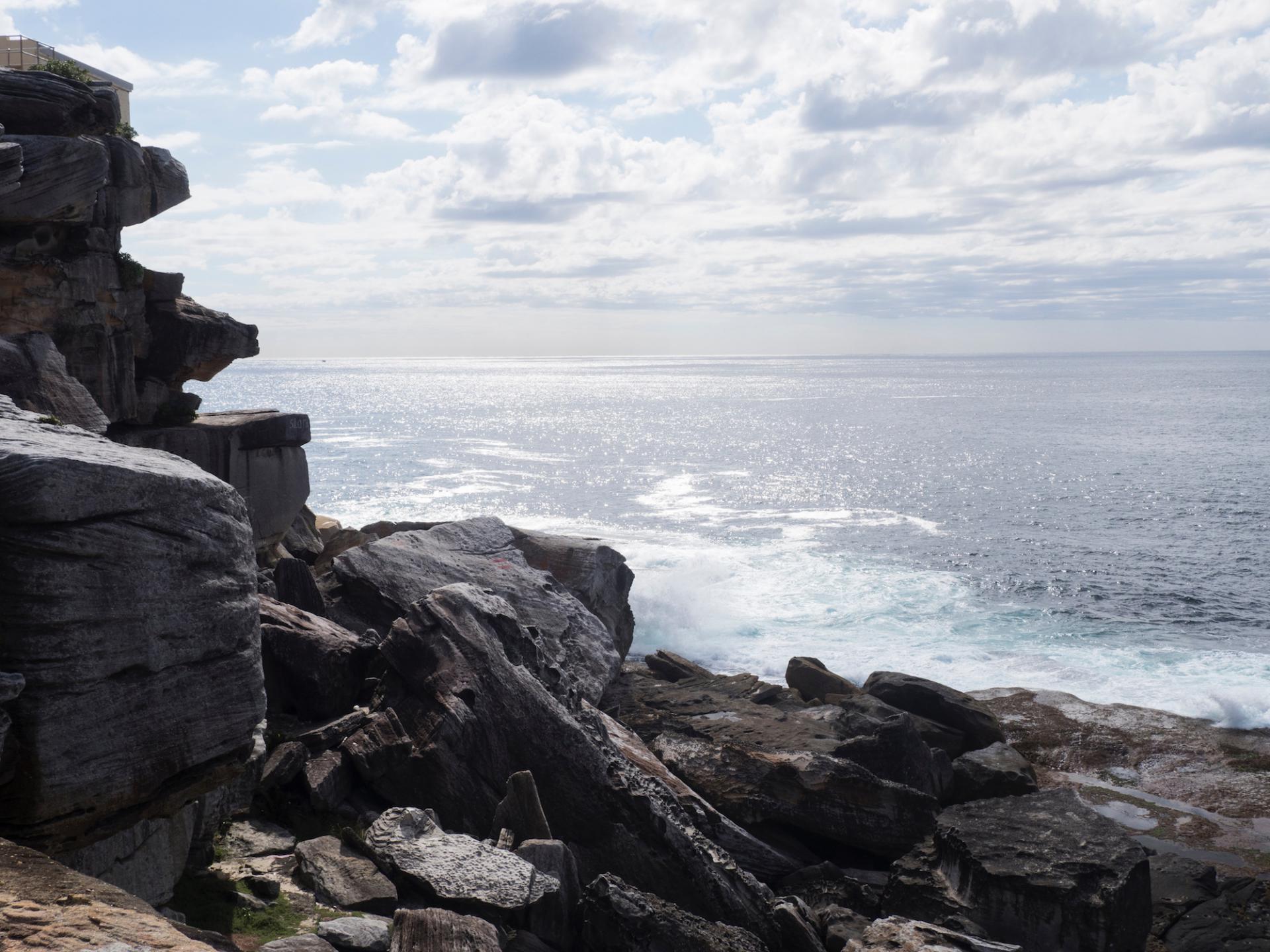 Shop:
Assembly Label (clothing store)                                                                                                                                                                             221 Bondi Rd, NSW 2026 (www)
Bondi Market (on Sundays) (market)                                                                                                                                                             Bondi Beach Public School, Campbell Pde, NSW 2026 (www)
Gertrude & Alice (book shop)                                                                                                                                                                                46 Hall St, NSW 2026 (www)
Jac + Jack (clothing store)                                                                                                                                                                                           3/82-92 Gould St, NSW 2026 (www)
Huffer (clothing store)                                                                                                                                                                                             100 Gould St, NSW 2026 (www)
Surfection (surf shop)                                                                                                                                                                                               31 Hall St, NSW 2026
Tuchuzy (clothing store)                                                                                                                                                                                           11/178 Campbell Pde (via Gould St), NSW 2026 (www)
*Steder, jeg ikke selv har prøvet, men som er anbefalet af andre / Locations I haven't tried myself but are recommended by others