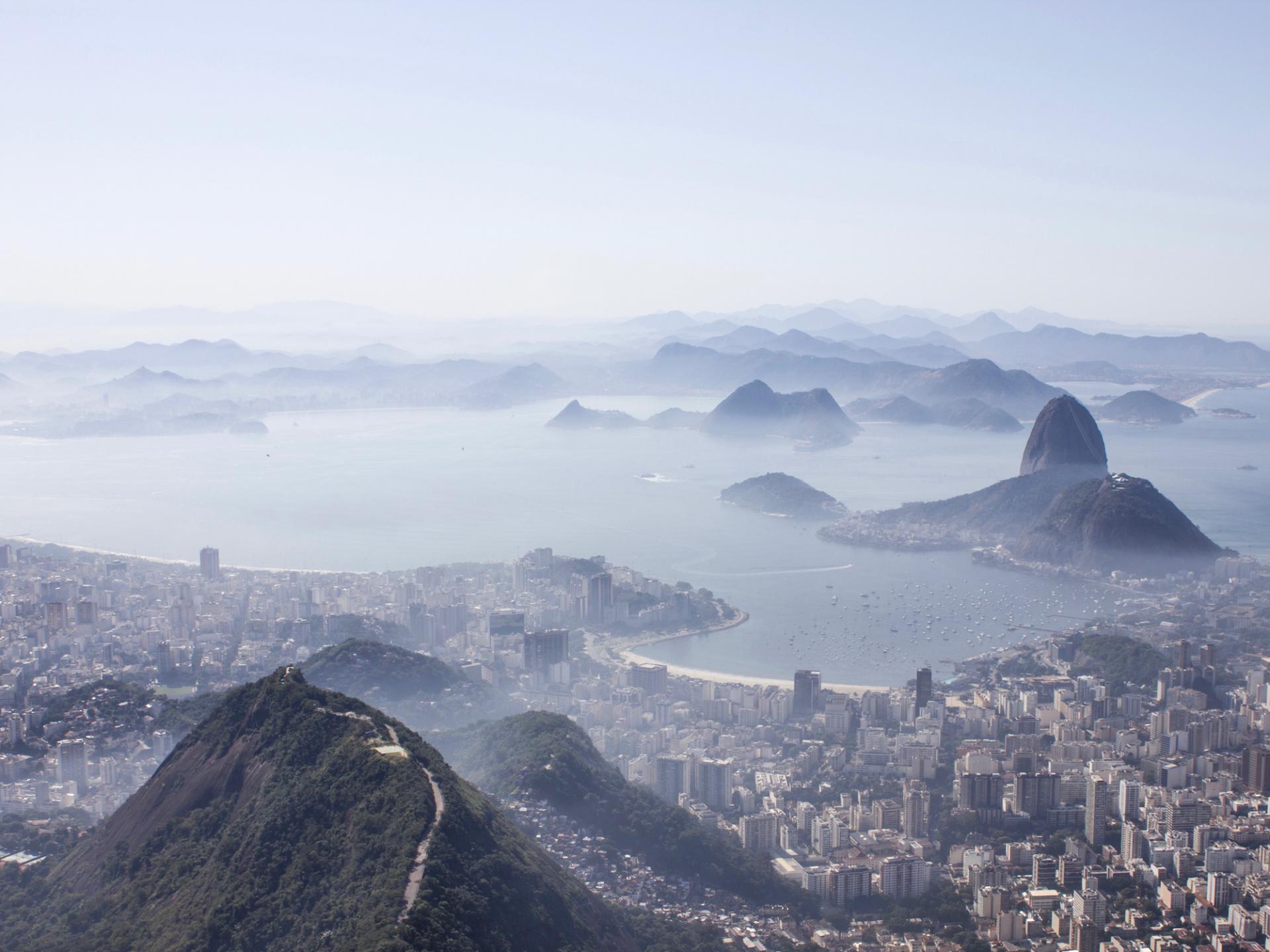 Rio de Janeiro, Brazil
Hermed andet og sidste indlæg om de destinationer, der netop nu står på min bucket list. I dette indlæg viste jeg de første ti destinationer, og nu er det blevet tid til de sidste ti. I tog rigtig godt imod det første indlæg, og jeg er i mellemtiden blevet lidt nysgerrig på, hvilke destinationer der mon står på jeres bucket list?
Japan: Jeg er ret overbevist om, at Japan er det sted på kloden, jeg drømmer mest om at besøge. Japan har så fantastisk meget at byde på, og jeg kunne blandt andet godt tænke mig at opleve den pulserende hovedstad Tokyo, bestige Mount Fuji, spise en masse lækker japansk mad, opleve sumobrydning, se det smukke gyldne tempel ved Kyoto og jeg kunne blive ved.
Machu Picchu, Peru: Jeg har været rigtig mange steder i Sydamerika. Et af de lande jeg dog stadig har til gode at besøge, er Peru. Jeg kunne virkelig godt tænke mig at bruge et par dage på at vandre op ad den berømte inkasti, der kulminerer med inkaruinerne Machu Picchu forenden. Turen skulle eftersigende være noget så smuk og byde på fortryllende udsigter over Andesbjergene.
Maldiverne: Maldiverne er efterhånden blevet et meget populært rejsemål, men ikke desto mindre er det på min bucket list. De smukke omgivelser med kridhvide sandstrande og krystalklart vand drager mig. Derudover er muligheden for at dykke med hvalhajer ud for øerne enormt tillokkende.
Marrakech, Marokko: Jeg drømmer om at tage til smukke Marrakech, der minder mig om østens mystik og 1001 nats eventyr. Marrakech skulle have så meget at byde på. For eksempel det travle marked i medinaen, fine riads, luksuriøse hammams og lækker marrokansk mad.
Nepal: Jeg har ladet mig fortælle, at Nepal er et af de smukkeste lande i verden. Jeg vil virkelig gerne opleve det alsidige land, der har en masse at byde på. For eksempel de fantastiske Himalayabjerge, små bjerglandsbyer, nationalparker med mulighed for at se bengalske tigre, smukke templer og en gæstfri befolkning.
New Zealand: Fra et af verdens smukkeste lande til et andet. Jeg har længe drømt om at besøge New Zealand, og jeg regner med, at det bliver en realitet snart. Jeg kunne rigtig godt tænke mig at tage på et roadtrip fra nord til syd og opleve de hyggelige byer og fantastiske nationalparker, som landet blandt andet kan tilbyde.
Papua Ny Guinea: Et af de mest eksotiske og uudforskede steder jeg kan komme i tanke om, er Papua Ny Guinea. Netop derfor er det på min bucket list. Landet, der ligger nord for Australien skulle have en masse at byde på. Eksempelvis fantastiske naturoplevelser, smukke sandstrande og eksotiske stammefolk, hvem jeg virkelig godt kunne tænke mig at møde.
Paris, Frankrig: Jeg har i mit knap 27 år lange liv brugt sammenlagt én dag i den smukke franske hovedstad. Derfor drømmer jeg om at tage en forlænget weekend i Paris og bruge tiden på at vandre rundt i de mange hyggelige gader, spise franske specialiteter, tage ud og shoppe, besøge Louvre og meget mere.
Santorini, Grækenland: Jeg har endnu kun besøgt Grækenland én gang. Derfor er et besøg mere til det alsidige land med de mange øer selvfølgelig på min bucket list. Næste gang kunne jeg godt tænke mig en afslappende tur til smukke Santorini. Øen skulle være virkelig skøn og byde på blandt andet god mad, smukke omgivelser, spændende museer, masser af vinmarker og også en sød befolkning.
Vanuatu: Vanuatu er betegnelsen for en ø-stat, der er placeret i Stillehavet langt væk fra alting, og som kun få har besøgt. Det skulle være et tropisk paradis med smukke sandstrande, krystalklart vand og en imødekommende befolkning. Derudover har Vanuatu eftersigende nogle af de lettest tilgængelige aktive vulkaner i verden, som jeg virkelig godt kunne tænke mig at se.
—
Hereby the second and last post about the destinations that's on my travel bucket list at the moment. In this post I showed you the first ten destinations, and it's now time for the last ten. It seemed like you liked the first post, and in the meanwhile I've become a bit curious about, which destinations that's on your travel bucket list?
Japan: I'm quite sure that Japan is the place on earth I want to go to the most. Japan has so many things to offer, and among other I want to experience the pulsing capital Tokyo, climb Mount Fuji, eat a lot of delicious Japanese food, watch a sumo fight, see the Golden Temple in Kyoto and much more.
Machu Picchu, Peru: I've visited many places in South America. However, I still haven't visited Peru. I really want to spend a couple of days trekking the famous inka path, which ends by the inka ruins Machu Picchu. The trip should reportedly be really beautiful and offer breathtaking views over the Andes.
The Maldives: The Maldives is a really popular destination to visit, but nevertheless it's on my travel bucket list. The beautiful surroundings with white sandy beaches and crystal clear waters allure me. In addition, the opportunity of diving with whale sharks along the islands is really tempting.
Marrakech, Morocco: I'm dreaming about visiting beautiful Marrakech that remind me of Eastern mysticism and Oriental fairytales. Marrakech should have so much to offer. For example the busy market in the Medina, gorgeous riads, luxurious hammams and delicious Moroccan food.
Nepal: I've heard that Nepal should be one of the most beautiful countries in the world. I would love to visit the versatile country that has so much to offer. For example the fantastic Himalayas, small mountain villages, nationalparks with the possibility to see wild bengal tigers, beautiful temples and a hospitable people.
New Zealand: From one of the most beautiful countries in the world to another. I've been dreaming of visiting New Zealand for a long time, and I expect that it'll be a reality soon. I would love to go on a roadtrip from north to south and experience the nice cities and fantastic nationalparks that the country's offering.
Papua New Guinea: Papua New Guinea is one of the most exotic and unexplored places I can think of. Because of that it's on my travel bucket list. The country that's located north of Australia should have so much to offer. For example, the most fantastic nature experiences, beautiful beaches and exotic native people, whom I really want to meet.
Paris, France: I'm almost 27 years, and I've only been to the beautiful French capital once. Therefore, I'm dreaming about spending an extended weekend in Paris and wander around in the city, eat French specialities, go shopping, visit Louvre and much more.
Santorini, Greece: I've only been to Greece once. Therefore, another visit to the versatile country with the many islands is on my travel bucket list. Next time I'm going I'd love to stay at beautiful Santorini. The island should be a fantastic place with among other great food, gorgeous surroundings, exciting museums, plenty of vineyards and also a hospitable people.
Vanuatu: Vanuatu is the term of an island state located far away in the Pacific that only few people have visited. It should be a tropical paradise with beautiful sandy beaches, clear blue waters and a welcoming people. In addition, Vanuatu should reportedly have the most accessible active volcanos in the world that I really want to see.